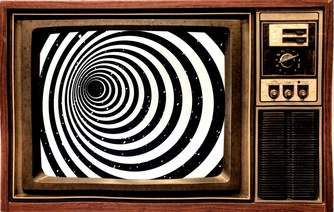 The April showers are out and the taxes are in, which can only mean one thing: Spring is finally here. With the (moderately) warmer weather comes steamier preoccupations. After all, birds do it, bees do it… Let's take a brief look at women and sex in TV this Spring.
Unless you've been living under a rock, you know that Game of Thrones has once again reared its dragon head. I was surprised to learn that women actually make up a huge chunk of the show's viewership—about 42%, to be precise. This is pretty startling given how much the show avails itself of naked women's bodies as set dressing and plotlines involving rape. I can't help but wonder how different the show would be if it acknowledged female pleasure—or how different it would be if there were a reasonable parity of female writers or directors.
Enter shows like Killing Eve, Fleabag, Wanderlust, and Forever.
It's immediately obvious that Killing Eve was created by a woman and that most of the writing is done by women. Part of the success of the show is thanks to its exploration of female fascianation, a phenomenon where apparently heterosexual women are drawn to and obsessed by other women. (In the show, Sandra Oh's Eve is both determined to stop Jodie Comer's Villanelle, and completely infatuated with her.) Women everywhere can relate to this kind of ambivalence—are you my best friend or am I in love with you? It's no wonder that Killing Eve's creator, Phoebe Waller-Bridge, is also the responsible for (as in created, writes, and stars in) Fleabag, the second season of which is just out in the States. Season one was lauded for bringing to the screen an "unlikeable" woman who approaches sex completely aromantically, for better or for worse. Season two looks like it has the titular Fleabag lust after a priest. That should work out well. (There are also rumors that Waller-Bridge has been tapped to make James Bond more interesting to women. Long overdue.)
And then there's Wanderlust, which is on Netflix. Though written by a man, it explores a particularly female phenomenon: sexual boredom. Toni Collette plays a woman who just can't really "get it up" for her husband the way she used to, though she still loves him and wants to be with him. This is, as we have seen over and over again, a very common experience among women! Indeed, Forever is another show that looks at this issue, albeit with a more fantastical bend. Maya Rudolph's June is ready for something new in her relationship with Fred Armisen's Oscar. In the show, the "something new" is explicitly skiing—but implicitly? Sounds like June is curious about other men.
Women's libidos, sexual boredom, so-called "infidelity," varied sexual desires—this was all on my mind when I started work on UNTRUE. TV is certainly making strides, but I'm convinced of the ravenous appetite for women's stories, and particularly their sexual stories, in pop culture and art. So I say keep 'em coming. Here's to hoping the next Game of Thrones-type phenomenon is helmed entirely by women. What have you been watching?
Or if TV's not your style, check out this "School of Greatness" podcast I did with Lewis Howes. We talk lust, infidelity, and all things UNTRUE!!