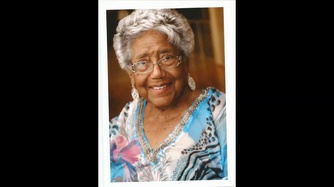 Ch-ch-changes?
Last weekend marked the one year anniversary of millions of women world-wide taking to the streets to protest various rollbacks of women's rights and backlashes against female autonomy as strongmen—Trump, Putin, XiJing Ping, Erdogan, Duterte to name a few—piss all over progress.
For the first time in its history, Davos—the World Economic Forum's annual meet up for swinging dicks in politics, business, and finance—is being co-chaired by seven women and no men. This is a refreshing change, as rates of female participation at Davos recently hovered well below twenty percent. 
#OscarSoWhite has moved things—more women and people of color nominated for Oscars this year. Movie making is in a bad way—perhaps the powers that be in Hollywood are getting the message that it's not only right but profitable to have new storytellers and stories, ones that reflect who actually lives in America and goes to movies? Also the Weinstein business has scared them (Don't get me started about women directors in Hollywood, though—Dorothy Arzner has been rolling over in her grave for years  at how long that's taking. Brava, Greta Gerwig and Rachel Morrison.)
And yet. Oscar news comes on the same day that a story broke in the Financial Times about a men's only party in London, The President's Club Dinner Charity. There, 360 men from business, finance, politics, and entertainment (oh yeah, the British entertainment industry, I think I haven't heard of it) gathered to bid on auction items that sealed their status as men who believe they are Alphas and will buy alpha status if they don't have it (by bidding on lunch with British foreign secretary Boris Johnson for example). 130 hostesses—many of them students—worked in skimpy outfits (they had been directed to wear underwear that matched their mini-skirts). Like the auction items, they were up for grabs. The auction raised millions for charity, so don't be a bitch and complain about auction items like plastic surgery for one's wife ("spice up your wife" the item copy read) and lap dances at the equivalent of Scores.
These are men who run one corner of the world, and this is how they show it. They'll be damned if you're going to change it with your #TimesUp nonsense, little ladies.  Lest you forget, the world is still run by men and places like the antediluvian Racquet and Tennis Club with it's no women allowed rule, still exist (women ARE allowed to attend the club's social events.) And more and more places will be going their way if the backlash has its way. The worldwide ethnographic data are clear: where there is sex segregation and men control access to resources and cultural capital, the status of women is lower than in places where sex segregation is not tolerated or practiced. Welcome to civilization, ladies.