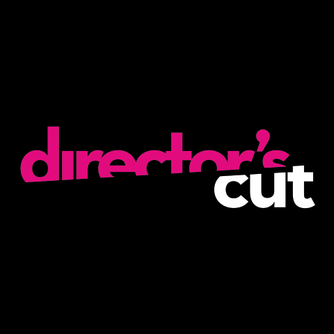 Earlier this month, I went to the Society for Sex Therapy and Research (SSTAR) conference in Toronto to learn about the newest developments in the science of sex—with a focus on female sexual pleasure. Over four days, professionals attend this annual get together to present their findings and stay on the cutting edge of sex research. The theme of this year's conference was "Complexities of Connection in Sex and Relationships: From Technology to Touch." I wrote about my weekend of learning for Refinery29—but the thing about writing for a publication is that sometimes your favorite moments from a piece are cut for length. So consider this the director's cut!
The conversations I had with sexologist Frenchie Davis set the conference and the discipline of sex research in context. Davis was not at SSTAR as she'd just presented on HIV in 2019 at the National Sex Ed Conference and presented at Ujima for National Sexual Violence Awareness Month, but she had much to say on the specific work of black female sex researchers, whom she describes as "unicorns in our field." "Because black bodies have been objectified and used as science projects, this field has only begun to change the scope of its inclusion," she told me, noting that she she feels hopeful because she has seen accountability panels increase the number of researchers of color at professional meetings and conferences across the country. She added, "Black sexuality is comprised of components that will not only teach us about the essence of black sexuality but all sexualities. Make space for women of color and your work will no longer read as black and white." I see Frenchie Davis as walking the path also walked by trailblazing sex researcher June Dobbs Butts.
Writer Deesha Philyaw (who writes about sex for The Rumpus, MacSweeney's, and more) pointed out  in an email that Black women face the burden of centuries' old stereotypes that they are sexually insatiable, lascivious, and promiscuous. These misrepresentations were used to justify the rape of enslaved women generations ago, but the caricature didn't disappear with the Emancipation Proclamation. "How do we prioritize our pleasure in a culture that for centuries didn't even consider us human?" Philyaw asks. It's a question that she asks—implicitly and explicitly—in her works of fiction on non-fiction. She writes about women who seek their pleasure in ways that might surprise and also inspire us: proper church ladies who sleep with other women, mothers who are married but want more, daughters who lust without a roadmap. Through it all, Philyaw pushes back against the cultural narrative that Black women are somehow broken.
Meanwhile, Dayna Troisi, a writer, editor, and self-described "queer bionic babe with a black prosthetic arm," told me that people with disabilities often get left out of conversations about sex entirely. She calls for us to make pleasure "accessible to all" and would have enjoyed Marina Gerard M.A.'s incredible presentation on helping women find sexual pleasure after spinal cord injury. Taking the time to do a genital sensitivity assessment in an office setting and educating injured women about female genital anatomy, she and her colleagues found, helps them move beyond their initial perception "I don't feel a thing down there," and may contribute to greater frequency and quality of their orgasms, or intensify other sensations of sexual pleasure.
Markie Twist, Ph.D., who helped coin the term "digisexual," believes technology can help not only people with disabilities but all of us—especially women—get our pleasure on. Women are already the main consumers of sex toys, she said. And immersive technologies like sex robots and augmented and virtual reality could help us get the variety, novelty, and adventure newer research shows we probably need more than men do. Moreover, these technologies can help us avoid sexual assault, unwanted pregnancy, and STIs.
A theme you may be noticing here is that female researchers feel your pain—sometimes literally. Lori Brotto, Ph.D.'s work focuses on how mindfulness can help women struggling with Vestibulodynia (pain in the vulva area) as well as the more specific dyspareunia (painful intercourse). At SSTAR, she discussed everything from communication patterns between women with Vestibulodynia and their partners to dyspareunia during pregnancy. Dramatizing how research on female sexuality benefits everyone, Natalie Stratton M.A. presented her study on men who experience painful intercourse with other men, and how we can use current research on the condition in women to develop courses of treatment.
Speaking of men: Stop saying they're always in the mood! Sarah Hunter Murray, Ph.D. presented on the experiences of heterosexual men who say no to sex and how the toxic myth of the Ever-Ready Dude damages men's sexual health—and women's. (She has a book out on this important research.)
Finally, Kristen Mark, Ph.D., who presented on how women find pleasure in sex after experiencing sexual trauma like abuse or assault, told me she was amazed by the resiliency of her study participants. "They thrived in part by finding a community where they could disclose their trauma and feel supported. These women have also been challenged to really think about and re-conceptualize sexual pleasure in a way that many of us haven't." The lesson for all of us, Mark suggests, is that "It may be helpful for everyone to take some time to think about what sexual pleasure means for them. Ask yourself the question, what exactly IS sexual pleasure?"